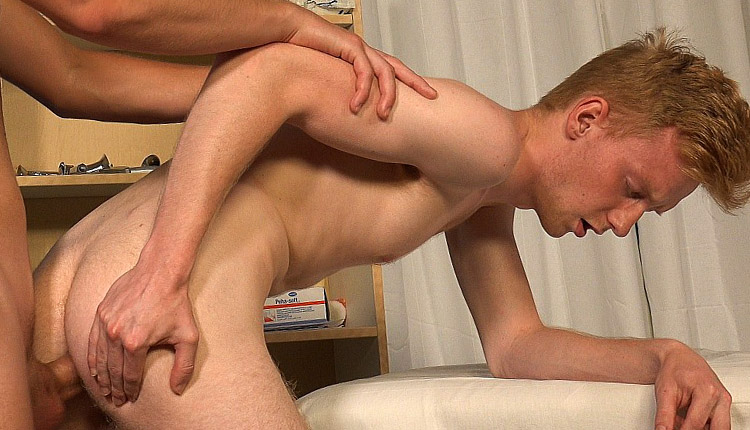 Milek Jastra fucks Radek Ulba
Milek mounts Radek's rump in a 'Czech Up' episode from William Higgins.
Milek Jastra visits Dr. Radek Ulba's office and lays down on the massage table. Radek takes some oil and starts massaging. Milek turns over wish his cock out of the underwear, and Radek's head is soon bobbing up and down on it. Radek wants more though and soon presents his ass, and Milek slides his cock in deep.