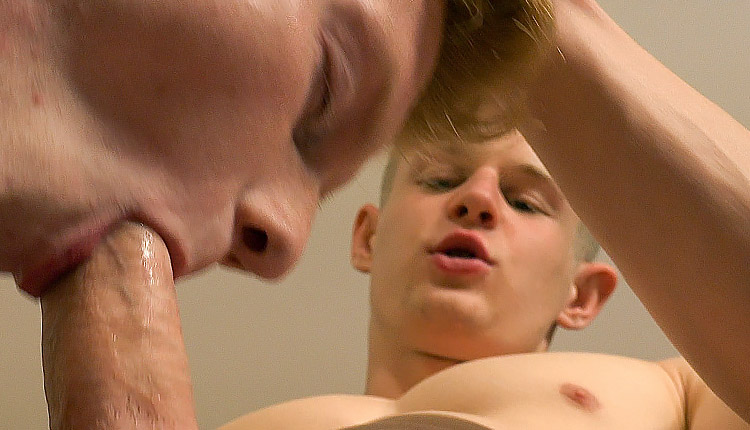 Peto Mohac fucks Radek Ulba
Peto pokes Radek's rump in a 'Full Contact' episode from William Higgins.
Radek Ulba drops to his knees, opens Peto Mohac's jeans, and starts to suck. Then Radek stands, Peto lowers himself, and sucks on Radek's dick. Peto stands, bends Radek over, licks his hole, and slides his cock inside. They move to the bed and Peto climbs up to straddle Radek's ass as he keeps fucking. Finally, Radek lays on his back to get fucked more as he wanks himself and soon shoots his load.