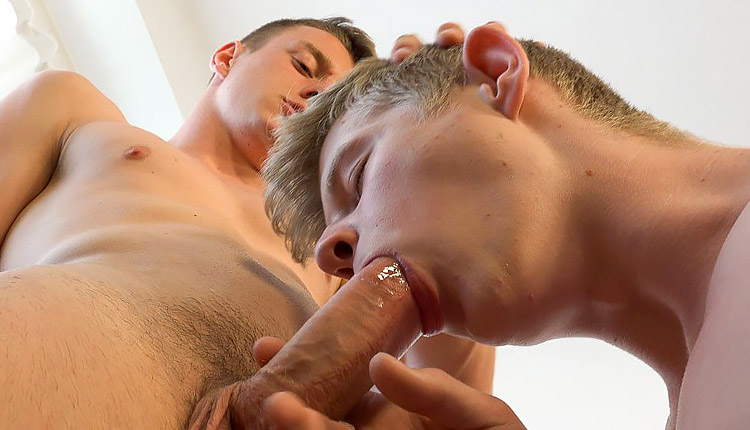 Peto Mohac tops Radek Cerveny
Peto pounds Radek in a 'Full Contact' episode from William Higgins.
Radek Cerveny and Peto Mohac kiss each other before Radek's shorts are removed and Peto starts to suck dick. Then Peto kneels on the stool and presents his ass, and Radek's dick slides in. Radek's fucking gets faster and Peto moves onto his back for more. Peto wanks hard and fast until his dick erupts in hot cum.