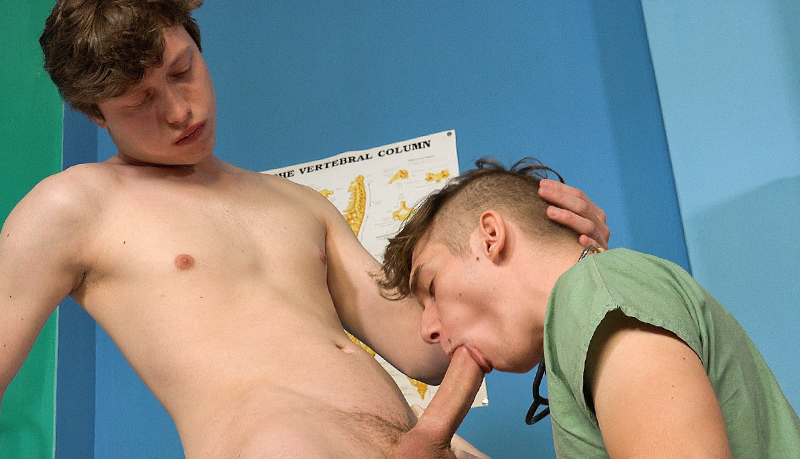 Petr Urana screws Luky Kolac
Luky gets plowed by Peter in 'Czech Up' from William Higgins.
Dr. Petr Urana is in office when Luky Kolac arrives to be virus-checked. Luky has to remove his pants to have his groin checked too. Petr's face nuzzles against the big cock and then takes it into his mouth . Then Luky kneels on a chair and presents his ass which soon feels Petr's dick pushing deep inside.