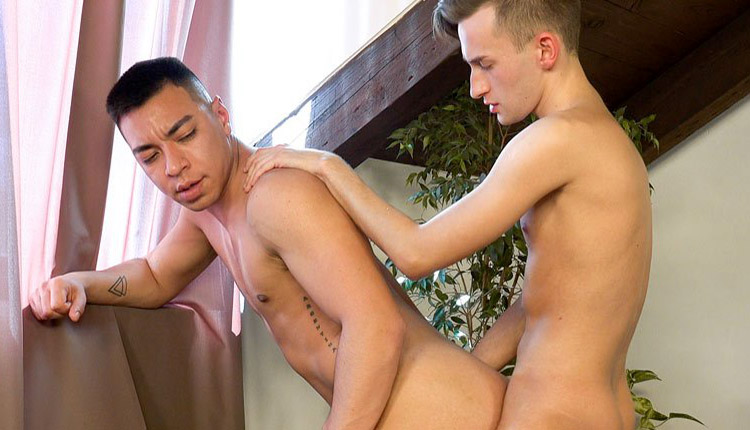 Robert Smola tops Manu Tores
Robert screws Manu in a 'Full Contact' episode from William Higgins.
Manu Tores is exercising when Robert Smola arrives and starts to take some photos of Manu. Soon Robert's dick is out and Manu takes it into his mouth before Robert returns the favor. Then Manu turns around and presents his ass, and Robert slides his cock in. Robert pounds hard, then Manu sits on Robert's cock and rides. Finally, Manu lays back so that Robert can fuck him more until Manu's dick releases the creamy cum.