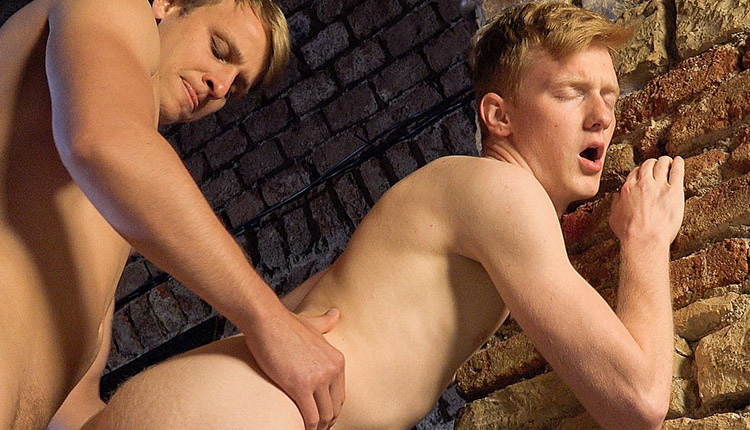 Robin Tesarek tops Radek Ulba
Robin rams Radek's rump in a hardcore session from William Higgins.
Radek Ulba is down in the dungeon when Robin Tesarek approaches, opening his jeans. Radek eagerly starts sucking on it, but Robin wants more and soon has Radek naked with his ass out. Robin's cock slides deep into the hole and starts to fuck hard. Radek takes that cock so well and then he sits his hole down on it. When Robin is ready to cum, Radek kneels before him, mouth open to drain the cock completely.