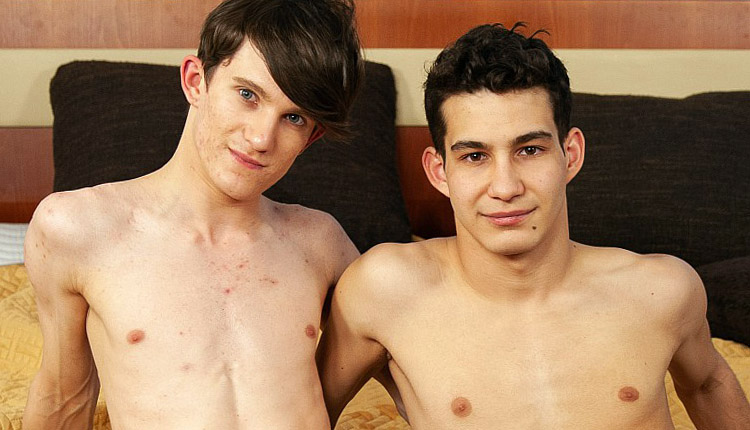 Roman Renda pokes Petr Muzikar
Roman tops Peter in a 'Cherry Busting' episode from William Higgins.
Petr Muzikar relaxes on the bed and is joined by Roman Renda and they start to kiss. Roman gets naked, releasing his stiff cock, and Petr starts to suck. Then Roman pulls Petr's cock out and starts to suck it. Petr turns over, presenting his sexy ass, which Roman starts to kiss, then positions his stiff dick and pushes it deep into the tight hole. Roman's fucking gets faster as he starts to pound the hole as hard as he can.