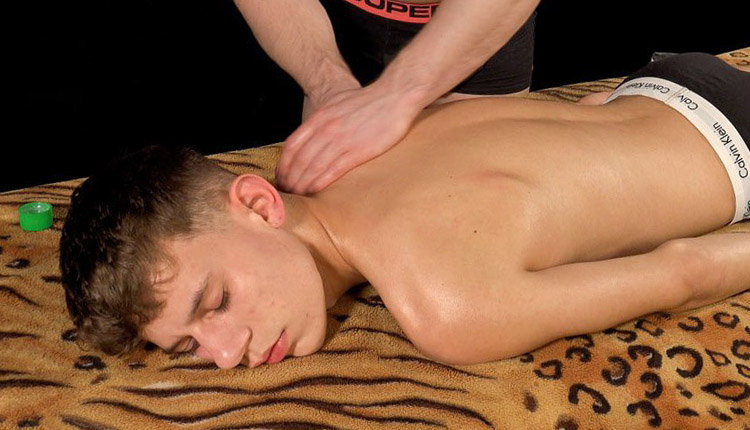 Sam Narcis gets a massage
Sam gets rubbed down and jacked off in a session from William Higgins.
Sam Narcis (Ollie Barn) strips down to his underwear and lays on the massage table. The masseur arrives and starts to massage Sam's shoulders, then lower on the back. The underwear is removed and the hands work down his legs. The cock and balls are rubbed as well as a hand wanks the growing member. Sam's dick is wanked as his asshole gets fingered. Then Sam turns over and the hands wank hard until he shoots. For more Sam, see his William Higgins model page.