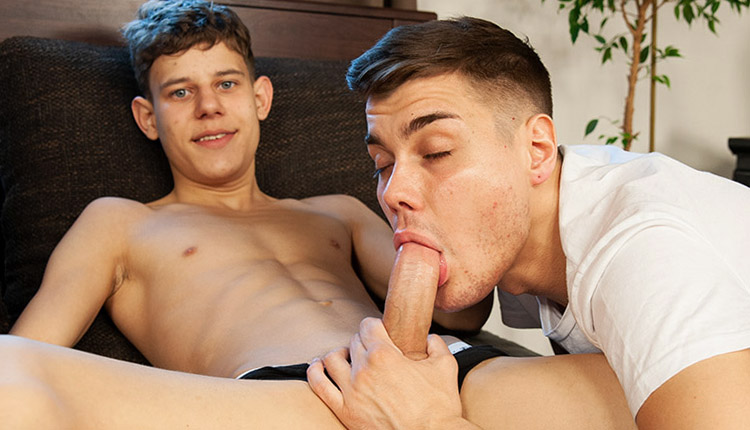 Sam Narcis nails Eli Zoubek
Sam tops Eli in a Full Contact episode from William Higgins.
Sam Narcis (Ollie Barn) is in his underwear and lays back as Eli Zoubek releases Sam's cock and starts to suck. Then Eli stands and Sam takes a turn at sucking. Eli gets fully naked, straddles Sam, and slides his ass down to ride Sam's dick, taking it all the way. Eli moves onto his knees to be fucked from behind, then he lays down to be fucked more until he shoots onto his thigh. For more Sam, see his William Higgins model page.