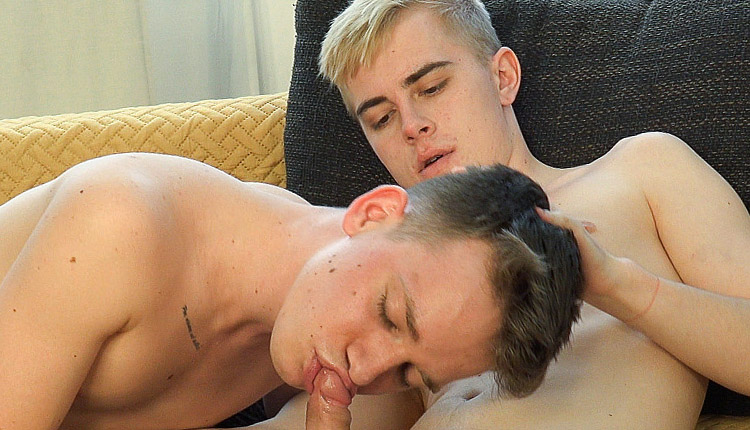 Tadeas Hospodar humps Jan Blatnik
Tadeas tops Jan in a 'Cherry Busting' episode from William Higgins.
Jan Blatnik (Jamie Kelvin) and Tadeas Hospodar (Jacob Dolce) begin to kiss. Pulling down Jan's jeans, Tadeas takes the cock into his mouth and starts sucking. Jan lays down so Tadeas can rim his ass, then he turns over and Tadeas pounds his hole before pulling out and sitting down so Jan can ride the cock. Finally, Jan is on his back with Tadeas slamming his ass when Jan's dick erupts.