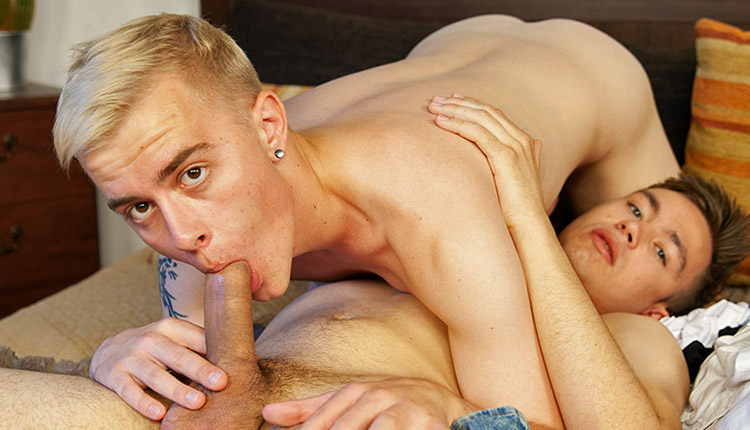 Tomas Dolnak drills Jan Blatnik
Tomas tops Jan in a Full Contact episode from William Higgins.
Jan Blatnik (Jamie Kelvin) and Tomas Dolnak are on the bed kissing, then Jan takes Tomas' cock into his mouth and begins to suck. He climbs over Tomas so they can 69 before Tomas lays down for Jan to sit his ass down on the cock. Jan's hips work hard as he fucks himself, then he moves onto his knees to be fucked from behind. Finally, Jan is turned onto his back to be fucked more until he shoots onto his body as Tomas keeps fucking.