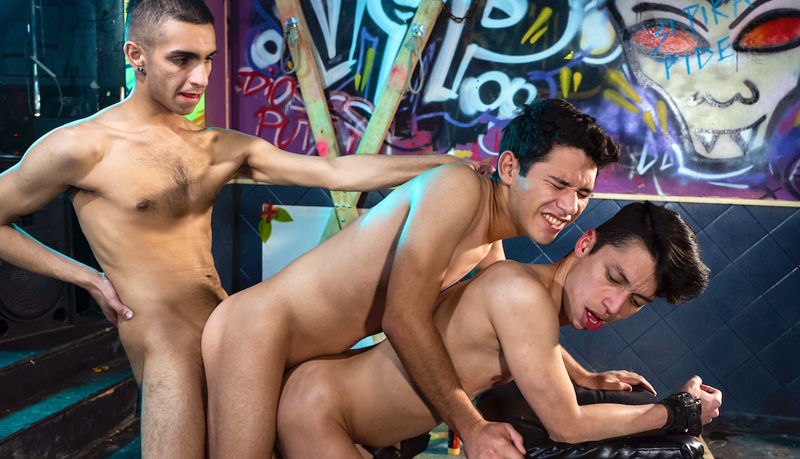 Aiden Bringas, Axel Berti & Fabrice Rossi
Aiden, Axel and Fabrice fuck four ways in 'Twinks Double Cum Facial' from Young Bastards.
Fabrice Rossi and Aiden Berti find twink boy Axel Bringas naked and bound over a bench. With some slaps of his ass and the taste of Aiden's cock on his tongue, Axel knows he needs to play along. Fabrice starts ramming Axel's tender cheeks, then Aiden gets his shot at that hole and Fabrice comes up behind him to fuck Aiden's ass too. Axel is freed to take a turn, and with his cock inside Aiden, Fabrice is ramming him too.