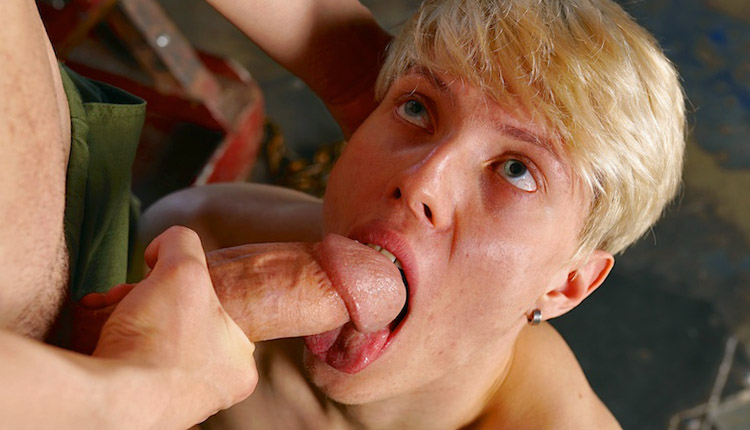 Alpan Stone screws Angel Abell
Alpan tops Angel in 'Blond Boy's Hole Slammed' from Young Bastards.
Angel Abell is hard in his pants while dom boy Alpan Stone kisses and explores him, rubbing their meaty lengths together in anticipation of the fuck to come. The blond boy is flipped around, his bare cheeks parted for greedy Alpan to dive his fingers in. He gives Angel a taste of his cock, then takes the boy from behind, ramming deep. The slutty boy craves it, taking a ride and spitting his twink semen.