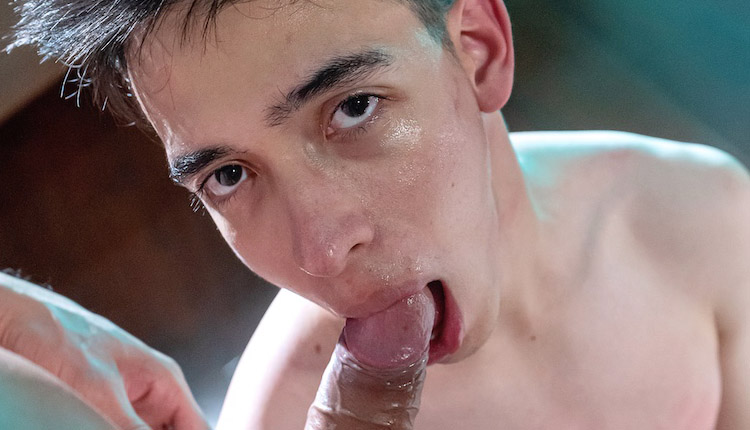 Antu Burghos fucked by Faisul Bittar
Antu's topped in 'Daddy Gives His Boy A Sore Ass' from Young Bastards.
Antu Burghos is at the mercy of young daddy Faisul Bittar, his mouth gagged and his hands bound. The twink knows what's demanded of him the moment that daddy cock is grinding in his innocent face. He gags on the huge uncut meat, but Faisul needs that ass more than the boy's mouth. With the twink's cheeks red and sore he slides in his raw fuckmeat and pounds that pucker with demanding thrusts.