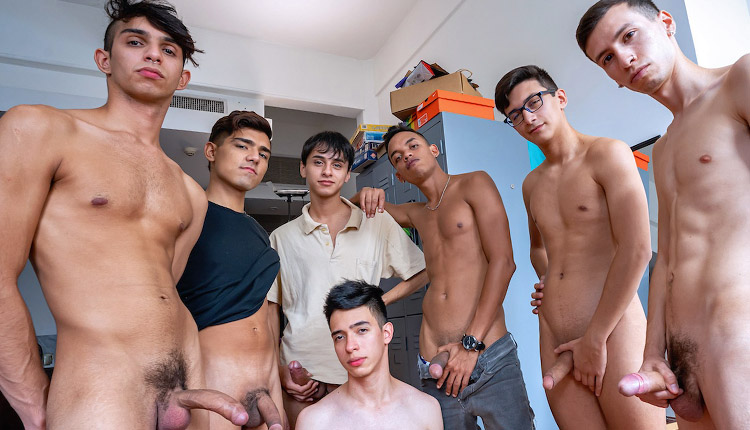 Antu Burghos gangbang part 2
Antu's filled and refilled in part 2 of 'Breeding The New Boy' from Young Bastards.
Greedy boy Antu Burghos has spent plenty of time sucking and stroking all the cocks arriving to enjoy his hot and wet mouth, but this boy needs those cocks in his little hole. The parade of cocks arrives, each sliding into his pucker, taking turns to bang his hot little butt while his mouth works overtime on every other dong coming close enough to be slurped.