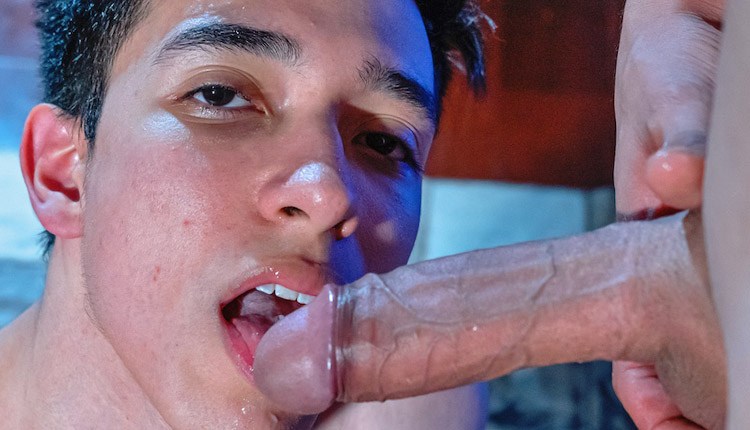 Dimitri Vega drills Antu Burghos
Dimitry tops Antu in 'Naughty Twink Slapped And Stuffed' from Young Bastards.
Dimitri Vega arrives with his cock loaded, and little Antu Burghos is bound tight and obediently sucking the thickening meat presented to him. The boy gets bent over for his hole to be licked and submits completely, with a raw shaft pounding his pucker raw and deep. Dimitri claims the boy's hole for his pleasure until his captive is begging for his cream, the taste of master's cum making Antu burst his own goo.