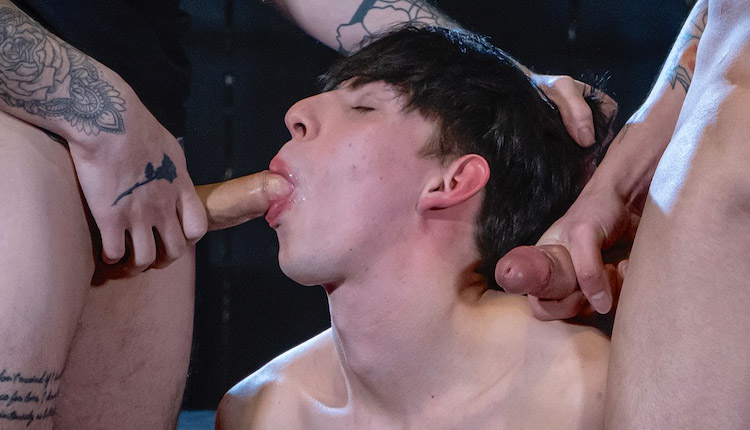 Edwin Mendez & Sly Conan nail Nico Butti
Nico takes two in 'Captured and Stuffed With Dick' from Young Bastards.
Edwin Mendez and Sly Conan pounce on Nico Butti, determined to have their way with him, their cocks slapping his face and filling his mouth. The two are soon taking turns in his tight little hole, jabbing raw cocks between his cheeks and pounding him deeper until the boy is shooting his own hot mess and taking a shower of semen from both their pleasured tools.