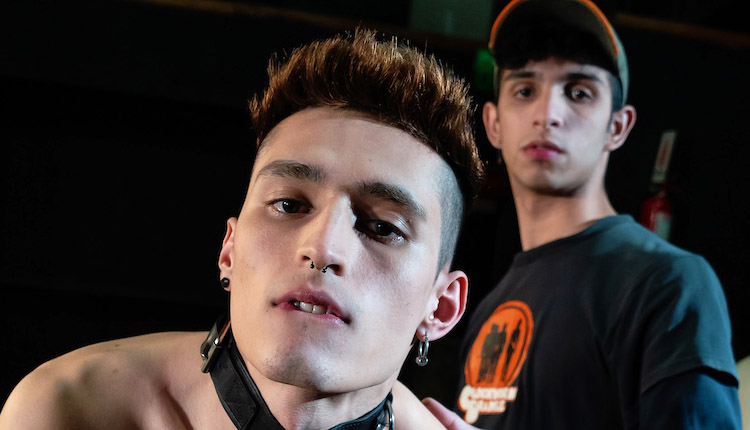 Fabrice Rossi screws Sonny Davon
Fabrice tops Sonny in 'Sucking Down Master's Cum' from Young Bastards.
Sonny Davon is on a leash and being led around by kinky dom boy Fabrice Rossi. The sub boy is allowed to suck Fabrice's delicious dong, but he'd prefer it in his tight hole. Frabrice takes him from behind, pumping his big bare boner deep between the boy's cheeks. With the promise of master's cum in his face, Sonny jerks out his own messy load before Fabrice spurts his milky ball juice into his cute face.