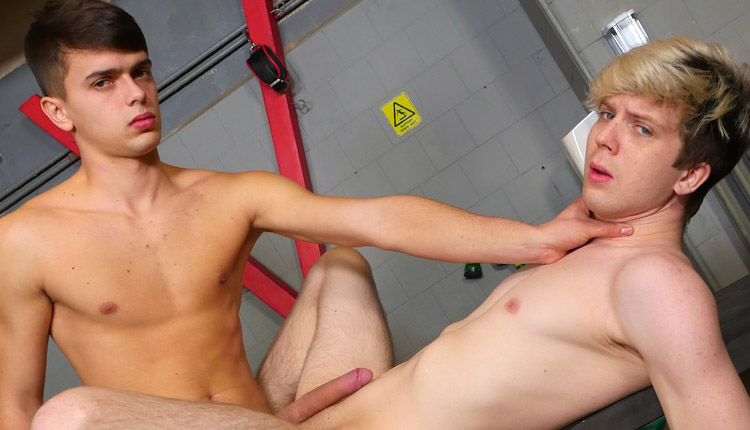 Finn Harper humps Josh Cavalin
Finn fucks Josh in 'Making The Bound Boy Taste Fresh Cum' from Young Bastards.
Finn Harper arrives to enjoy his captive, freeing Josh Cavalin's cock and jacking him off. With his hands free, Josh could put up a fight but it seems he doesn't want to as Finn gets him on the table and fingers his hole, following it with his raw erection. He buggers him hard, flips him again and rails him deep, wanking Josh until the boy's semen is spilling.