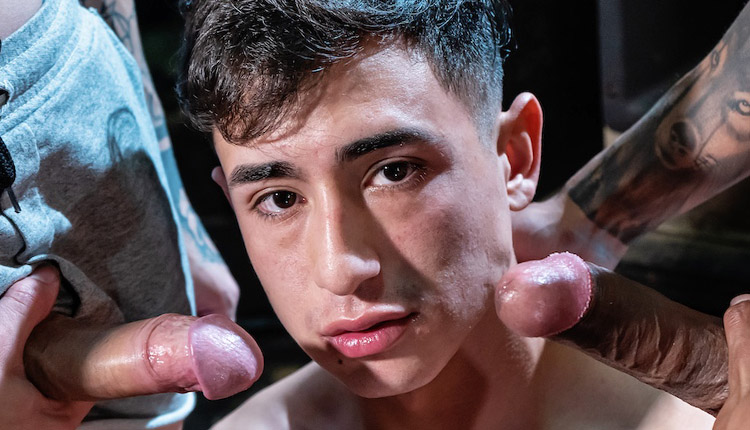 Giorgio Angelo & Edwin Mendez fuck Jack Moon
Jack's backside takes a pair in a hardcore session from Young Bastards.
With his wrists bound, Jack Moon is on his knees with two wet cocks in his face, and the boy obediently slurps. Bent over and with Jack's tight hole there for taking, Giorgio Angelo and Edwin Mendez team up to feed and fuck him. Giorgio doesn't mind getting fucked himself, so Edwin takes the back of the train. Finally, Jack gets double the cream as the two doms jack off over his face.