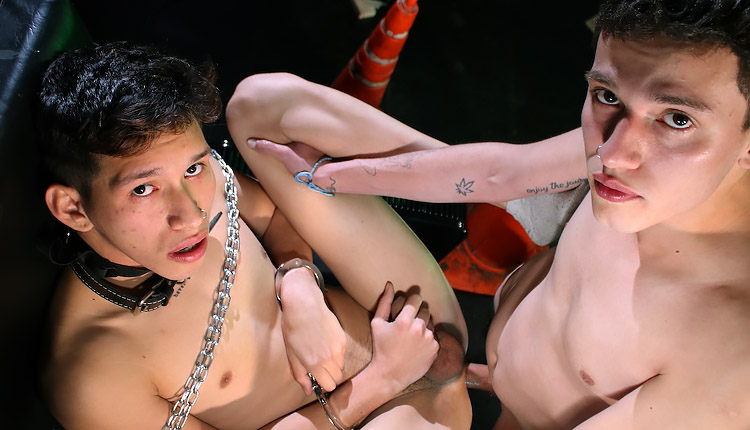 Jake Lotti fucks Frank Bauer
Jake tops Frank in 'Boy Cunt Loaded With Spooge' from Young Bastards.
Chained up and struggling, Frank Bauer can't escape as dom lad Jake Lotti arrives and asserts his dominance. With Jake's fuckstick in his face and his gag removed, Frank greedily sucks on the meat until Jake drives his cock inside and pounds his slutty boy deep. Frank rubs his dick until his load gushes out and Jake pulls out to shoot over Frank's well-fucked hole and drive his load in deep.