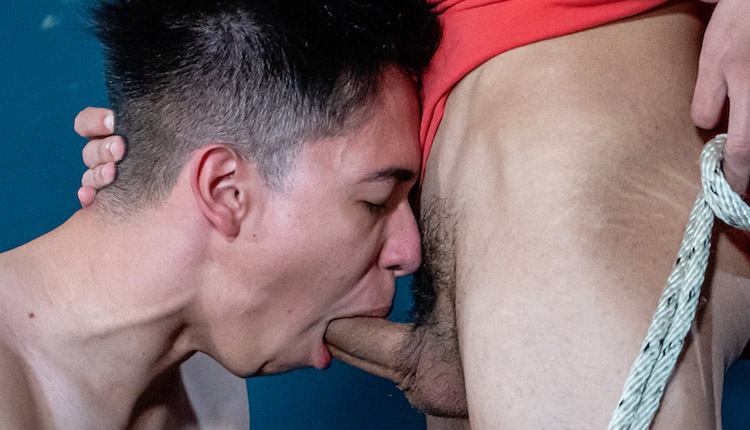 Lance Mayer screws Antu Burghos
Lance tops Antu in 'Skinny Dom Boy Has A Big Cock' from Young Bastards.
Antu Burghos is led in on a rope and in moments he's sucking Lance Mayer's cock. With his tool prepped, Lance turns his boy around, his cheeks soon parted by a steely penis jabbing into his hole. The bound lad takes that dom-boy cock like a pro, feeling Lance sliding deep and owning him from behind before pulling out and glazing his cheeks with a milky mess.