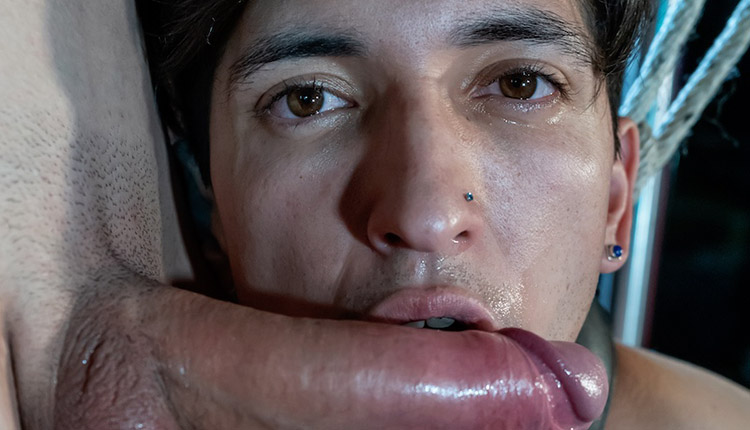 Mark Wolf fucks Ethan Flinn
Mark tops Ethan in 'Creaming His Latino Boy Hole' from Young Bastards.
Ethan Flinn is bound and gagged as Mark Wolf arrives, parting the restrained boy's little cheeks and checking out his fuckhole. Ethan can do nothing but accept the fuckstick invading his pucker, then Mark towers over him to feed him some meat. Mark heads back to fill Ethan's ass again, and Ethan finishes on his back as Mark douses the boy's hole with his own juice.