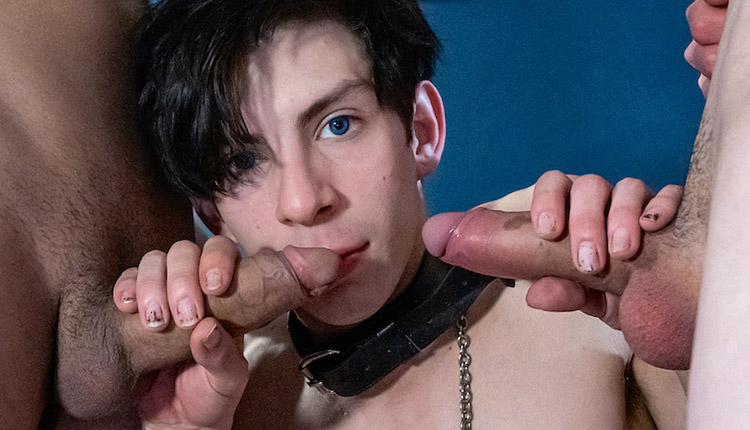 Mark Wolf & Vincent Landi nail Nico Butti
Nico gets a workover in 'Cum-Hungry Boy Takes 2 Loads' from Young Bastards.
Leashed little Nico Butti is led into the room by dom boys Mark Wolf and Vincent Landi. The boy is expected to slurp and lick both masters, then it's time for their toy to take their cocks in his tight little hole, with both taking their turn. Flipped over for some deeper fucking, the two pump his pucker some more, until they're satisfied that they have a couple of good cum loads to feed him.