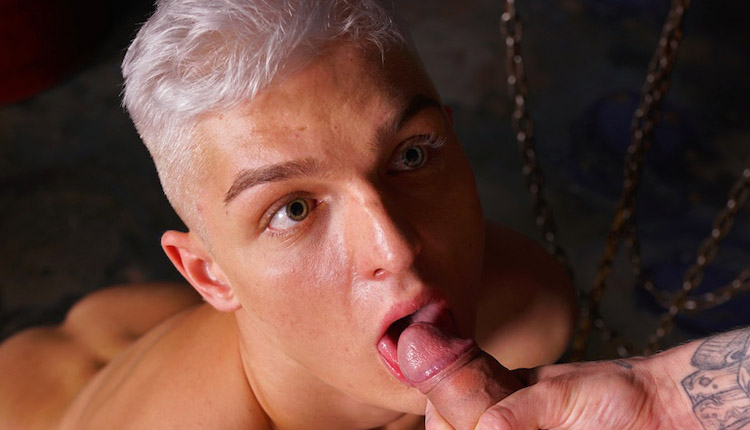 Max Gen fucks Alex Blade
Max tops Alex in a hardcore session from Young Bastards.
Alex Blade is at the mercy of kinky dom boy Max Gen, his bare cheeks parted and his pucker explored. Some probing fingers gets his hole ready for a cock, but first Max feeds the boy a big curved cock. Then Max pounds him from behind, and a hard ride and a missionary fucking takes Max to his limit, pulling out and dousing the boy's naked hole with sperm.