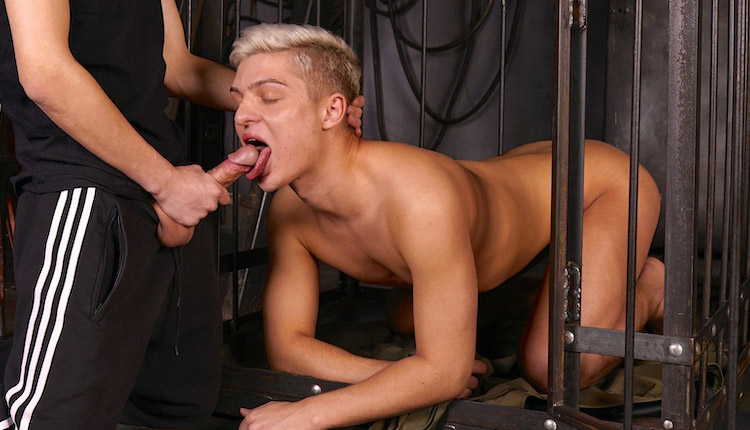 Rimi Morty breeds Alex Blade
Rimi tops Alex in 'Using His Captured Twink' from Young Bastards.
Alex Blade is freed from a cage for a little ass-whipping, then Rimi Morty gives his captive a taste of his meat. Alex reveals his pucker for his master to taste and Rimi dives in, slurping his ass before enjoying a feast of his captive's cock. Rimi pumps dick into his boy's hole, fucking him against his cage before Alex takes a ride and fucks himself on his master's dong, ready to take a shower of semen while his own cream spews.