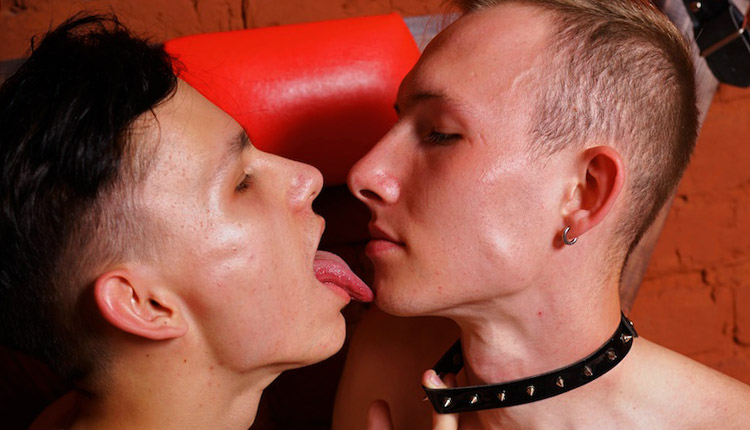 Rimi Morty fucks Milo Zayd
Milo's abused in 'Sub Boy Glazed With Spooge' from Young Bastards.
Bad boy Rimi Morty has Milo Zayd captive and restrained. The whips of the flogger swipe at Milo's butt and Rimi's tongue gives his pucker some slurps before Rimi's rod is in the twink's face for some greedy sucks. Finally it's time for the dom to claim his prize, fucking his boy from behind and making Milo ride his dong until the boy is showering himself with seed.