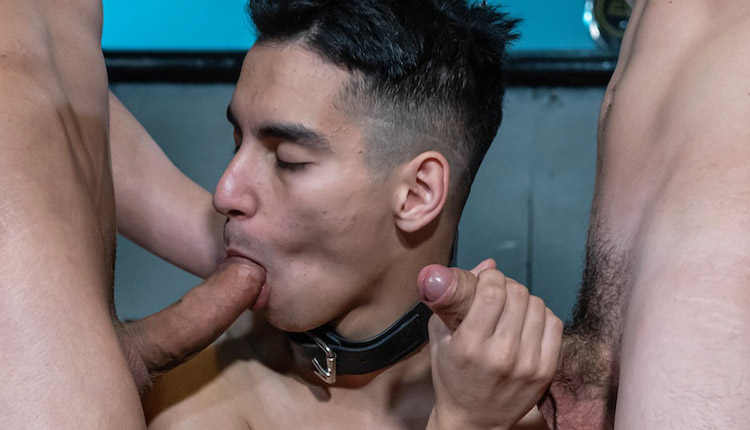 Sly Conan & Cesar Rose fuck Francis Gerard
Francis takes two in 'Sharing A Raw Bottom Boy' from Young Bastards.
Sly Conan and Cesar Rose are friends who share everything, including the greedy little subs they pick up. They lead Francis Gerard into the play den and the collared pup starts licking and sucking both their rigid erections. With a little licking of his eager pucker he takes Cesar's stiff length first, then Sly takes up the rear of a fuck sandwich, with Cesar in the middle.