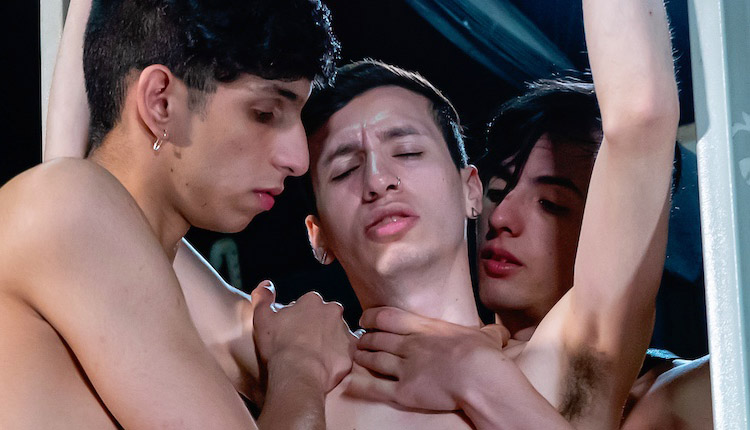 Sly Conan & Fabrice Rossi screw Cesar Rose
Cesar's used and abused in 'Sharing The Bound Slutty Boy' from Young Bastards.
Cesar Rose can't escape dom boys Fabrice Rossi and Sly Conan, who won't let him go until they've made use of him. Cesar's little ass is groped, but with a toy in his pucker and a mouth gobbling his dick he's craving more. The boys take turns filling his hole with raw meat, then Fabrice takes Sly's dick while he's pounding Cesar. They finally give their prisoner satisfaction, making him spurt warm cream.