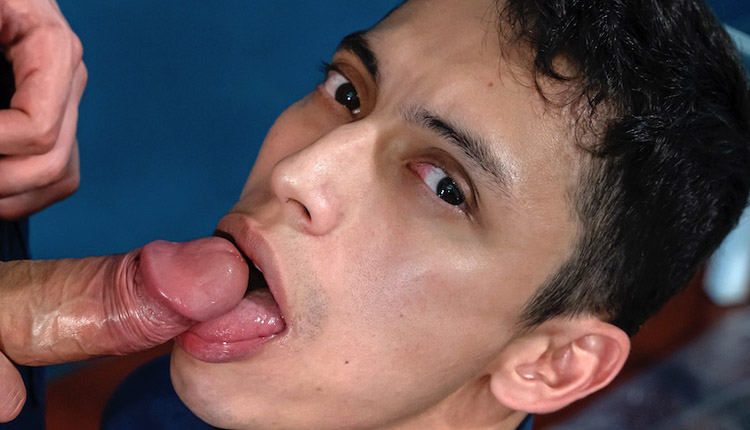 Sly Conan & Joris Leonard fuck Axel Berti
Axel's tag-topped in 'Two Loads For His Sub Hole' from Young Bastards.
Axel Berti is always ready for a lunch break, especially when he can suck his work buddy Sly Conan. The two lads are at it when boss Joris Leonard catches them in the act. In no time his daddy dick is joining the fun and Axel has both dripping dongs in his mouth. The guys are soon teaming up to plow him from both ends, taking turns to stuff his ass, sharing his mouth between them.