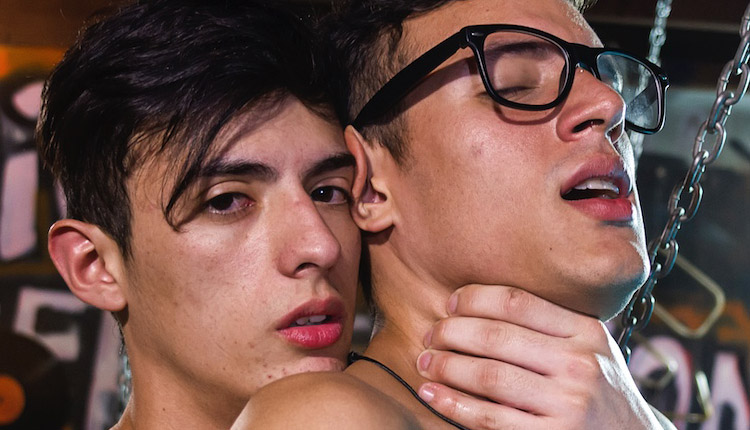 Sly Conan screws Jean Pierre Noreaux
Sly tops Jean Pierre in 'Crammed in His Raw Boy Cunt' from Young Bastards.
Jean Pierre Noreaux should have known better when his Sly Conan brought him into this dungeon and shackled him into wrist cuffs hanging from the ceiling. His naked body is soon being explored and his ass slapped. Sly is ready to give him his cock, lowering him for some good face-fucking. His mouth works that meat until his ass is backing up and that naked piece of fuckmeat is crammed deep inside.