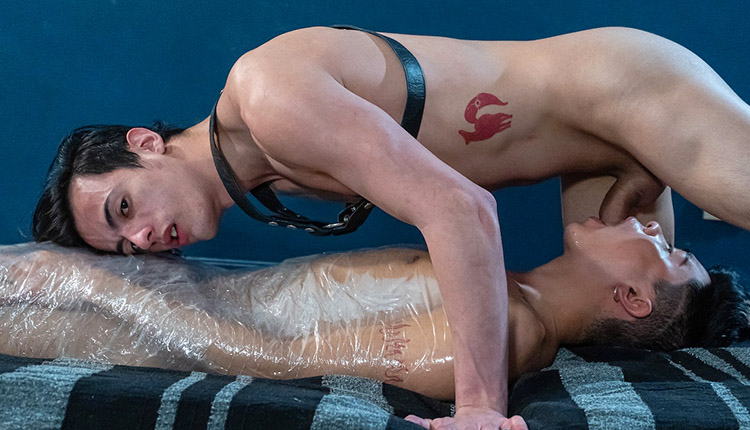 Sly Conan slams Troy Mason
Troy's wrapped and rammed in a hardcore session from Young Bastards.
Gagged with tape and wrapped in plastic, Troy Mason waits for Sly Conan to make use of him. Sly's cock is plunged between his lips and the sub starts sucking. Sly frees the boy's penis before flipping him over and opening the back of the packaging. The plump butt is ready for his hard cock to thrust between those cheeks. The boy is allowed to stroke his cock while his ass is used and he splashes his spooge.