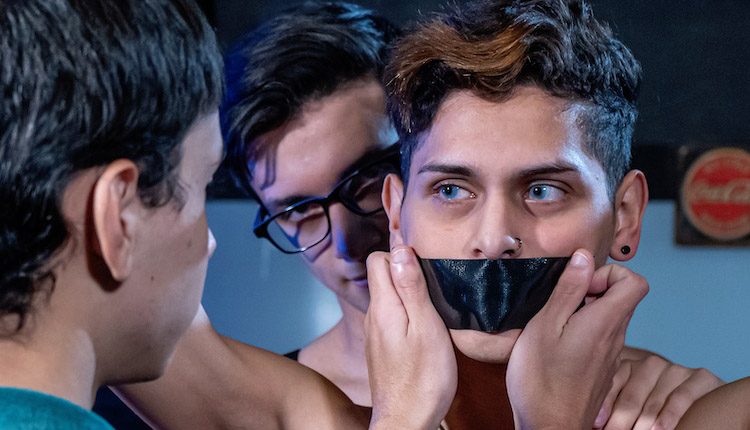 Vincent Landi & Lance Mayer fuck Tommy Ameal
Tommy's tag-topped in 'Taught To Take Two Bare Cocks' from Young Bastards.
Tommy Ameal gets roped up tight, then his pants are pulled down and he's made to suck Vincent Landi and his friend Lance Mayer. The obedient boy gobbles the dongs, and with the shafts wet and slick the boys take turns filling Tommy's innocent ass. By the time his hole has been fully used, he's begging for their hot cum to splash all over his face.