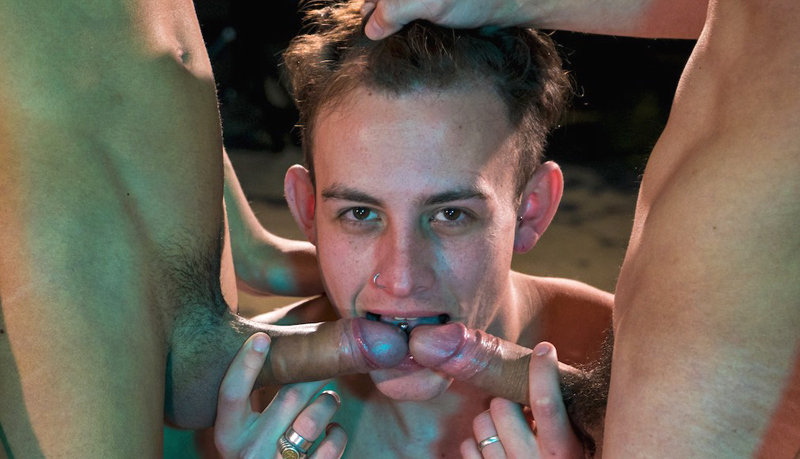 Will Nouvak, Cesar Rose & Italo Van Newen
Italo gets used in 'Slave For A Bareback Threesome' from Young Bastards.
Italo Van Newen is bound by the wrists and stripped, his plump ass and cock exposed for Will Nouvak and Cesar Rose. Italo's obliged to suck his young masters, but he's gonna get more than a taste. Bent over and stuffed with raw meat, the boy gets it good and deep, then things get more intense when the train fucking starts.