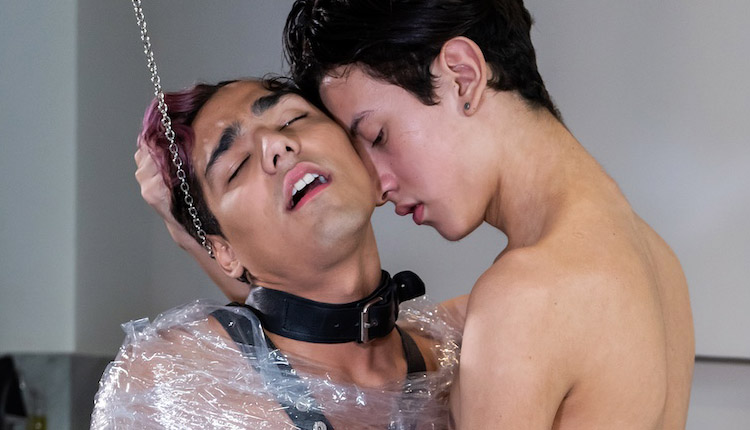 Will Nouvak fucks Felix Harris
Will wraps and tops Felix in 'Stealing His Twink Cock Cream' from Young Bastards.
With Felix Harris wrapped in plastic, young dom Will Nouvak tears a hole for the boy's growing meat, then turns his attention to the bound twink's little pucker. Will can sneak a toy inside to ease him open, but his dick is soon taking its place and fucking his captured toy from behind.