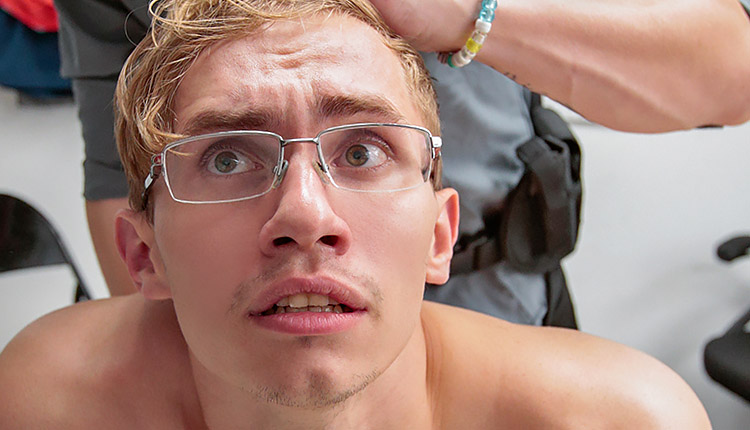 Cole Church drills Darron Bluu
Cole tops Darron in 'Searching The Perp' from Young Perps.
Security officer Cole Church brings suspected thief Darron Bluu to the back room for some questioning. Cole orders Darron to bend over his desk so he can perform a deep cavity search – and informs him that he won't be able to leave until he drains Cole's cock.