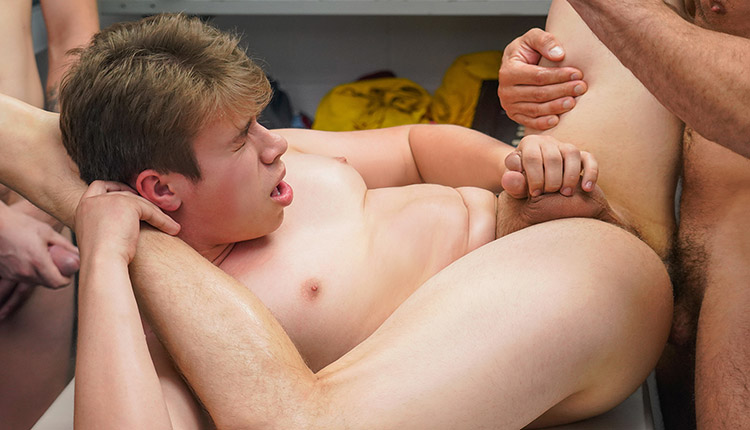 Cole Church & Marco Napoli nail Adam Awbride
Adam takes two in 'Strange Noises' from Young Perps.
Security officer Marco Napoli brings suspected perps Adam Awbride and Cole Church into the back room after getting complaints of strange noises coming out of the restroom where they were found. The boys act stupid so he submits them both to a strip search. Turns out, if they put on a good show for Marco they won't have to put on a show for the cops.