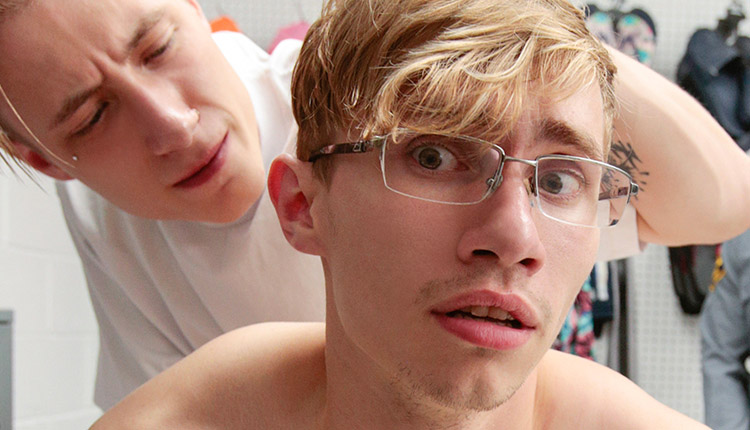 Darron Bluu boned by Cole Church & Marco Napoli
Darron gets double-dicked in 'Obsession Fulfilled' from Young Perps.
Security officer Marco Napoli brings troublemakers Cole Church and Darron Bluu to the back room after getting complaints about them. Cole accuses Darron of being obsessed with him, so officer Napoli orders them to undress so they can get to the bottom of the problem. Turns out Darron wants to suck Cole's cock and Marco is going to make that happen.