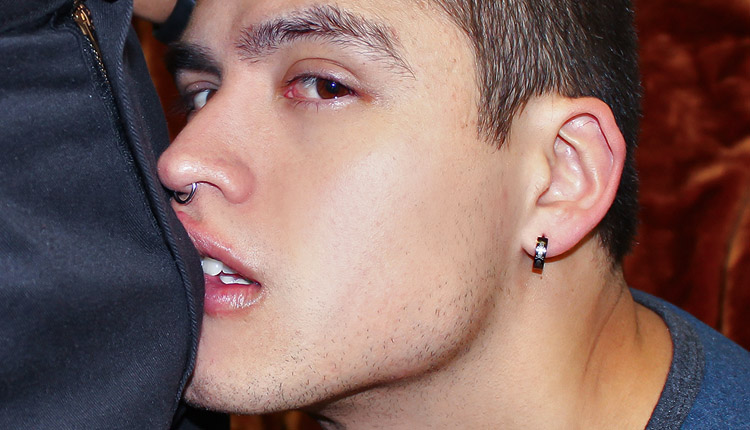 Donovan Cox drills Nico Nova
Donovan nails Nico in 'Dicks Everywhere' from Young Perps.
Nico Nova vandalized a bunch of cars at the mall, painting dicks all over them. Officer Donovan Cox caught him and took him to his office for questioning. Nico's love for cock might be exactly what will let him slip away, as he has noticed the security guard's big bulge. Now, Nico won't get out without getting a taste of that fat cock and a nasty fuck session.