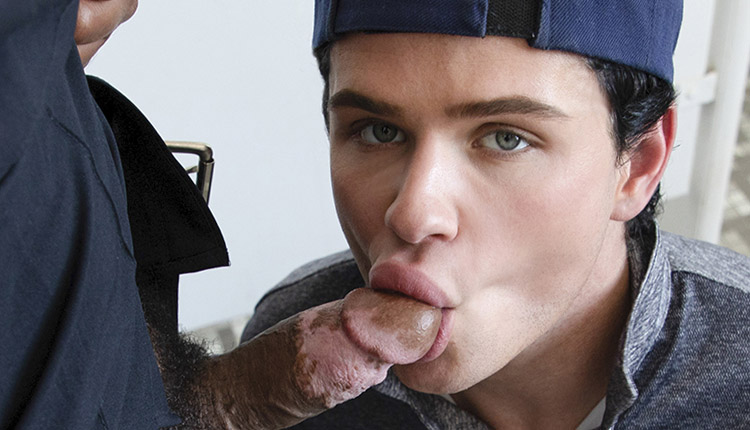 Dylan Hayes drilled by Dillon Diaz
Dillon tops Dylan in 'Forbidden Cigarette' from Young Perps.
Muscular security guard Dillon Diaz isn't going to let cutie Dylan Hayes slide when he catches him smoking a cigarette on campus. The only way Dylan is getting out of this jam is if he lets the nasty security guard sample his extra tight asshole with his boner.