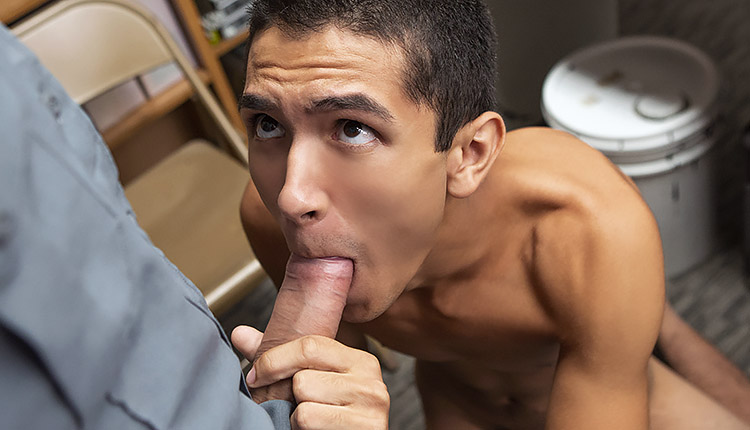 Enrique Hernandez humps Ezekiel Garcia
Enrique tops Ezekiel in a hardcore session from Young Perps.
Ezekiel Garcia was suspected of stealing a laptop and was escorted to the office. He denies the illegal activity, but the officer on duty is able to resolve the situation by using enhanced interrogation techniques. An agreement was met between the two, and Ezekiel was released without further legal consequences.