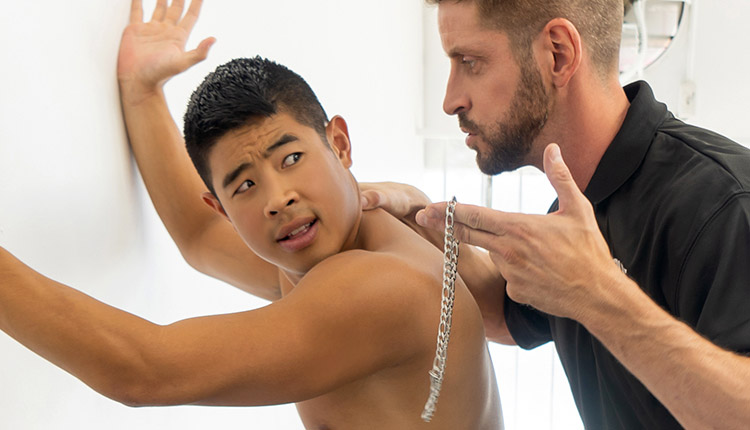 Luke Truong fucked by Johnny Ford
Johnny tops Luke in 'Under The Underwear' from Young Perps.
Hiding stolen items in his underwear wasn't Luke Truong's brightest idea, unless he wanted officer Johnny Ford to strip off his clothes and check for concealed goods. Luke needs a way out of this, and Johnny is willing to give it to him as long as the cute Asian boy can take Johnny's cock. Luke's ass is up for a pounding to walk away free. For more Luke, see his Say Uncle model page.