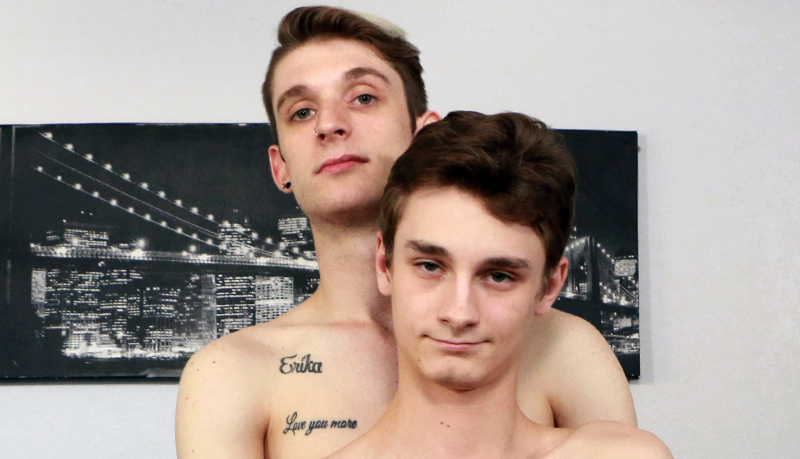 Chris Tucker tops Jason Shepard
Jason's jabbed in 'Butt-Slapping Bareback Boys' from BareTwinks.
Tall and slim Chris Tucker has a perfect partner in equally twinky Jason Shepard. After a delicious 69, Chris takes aim at his new friend's hole and Jason is eager to feel every naked inch sliding into him. Fucked from behind and riding that length too the boy is getting closer, but it's the missionary jabbing that makes his cock explode.
Click to get the animated GIF below