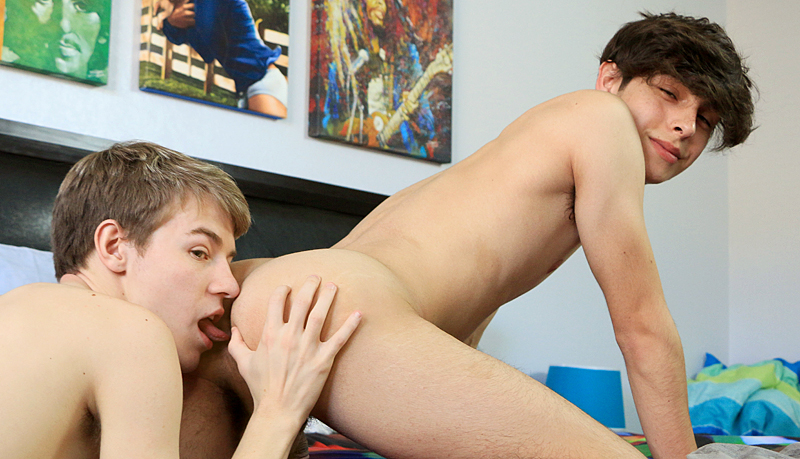 Cum & Gone: Ralph Diaz
Ralph's sole scene was 'Teaching the Twink to Take It' from BareTwinks.
Smutboy regrets not getting to see more of Ralph, who appeared in just this one scene – getting jammed by James Stirling for Bare Twinks. Here's the preview and some pics, plus an interview he did for BoyCrush.
Cum & Gone is Smutboy's series of models who appeared in only a few scenes – see all our 'cum & gone' boys.
Click here to get the animated GIF below