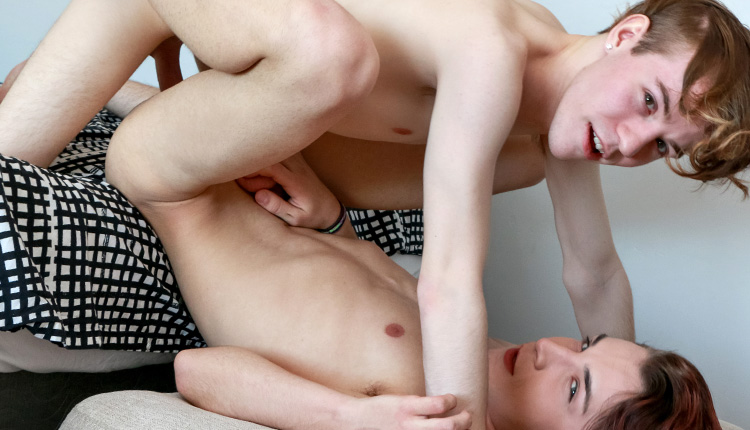 James Stirling sticks Dylan Ferrell
Dylan's drilled in 'Bareback Top Twink On Demand' from BareTwinks.
Dylan Ferrell has friends who will drop whatever they're doing to come and stick their cock in his snug little rump. James Stirling is the first to get the call, and as soon as he arrives the boys are sucking cocks and slurping the precum out of each other. Then James slides into Dylan's pucker and the pounding is on. The slim lad takes it from above, gets it doggy at the end of the bed, and lays over the edge to take it deeper still.
BareTwinks model page: James Stirling
BareTwinks model page: Dylan Ferrell
Click to get the animated GIF below