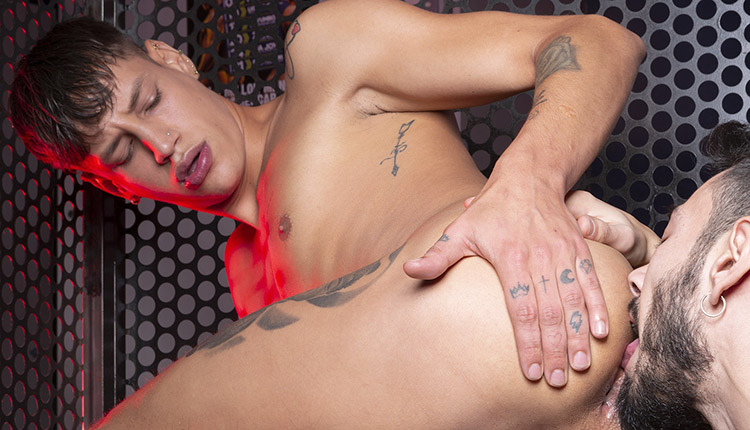 Abel Sanztin screws Antonio Pena
Abel tops Antonio in a hardcore session from FuckerMate.
Looking for sex at Boyberry Barcelona, Antonio Peña goes down to the basement and the monster meat that comes through the glory hole goes right into his mouth. With his throat destroyed, Antonio meets the owner of that dick, skinny Spanish fucker Abel Sanztin, and joins him in the cage. Abel uses Antonio's ass at his leisure, hammering until he creams the hole with a thick load. For more Antonio, see his FuckerMate model page.