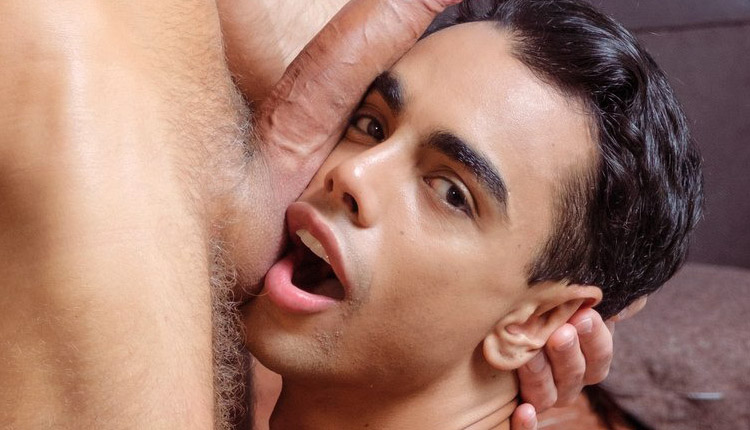 Andres Zayd fucked by Vadim Romanov
Vadim tops Andres in 'Thick Moments' from FuckerMate.
Russian top Vadim Romanov is back and paired with Andres Zayd, a handsome Latino mate with an infectious smile. Andres may seem shy, but in bed he turns into a obedient bottom that likes to have his ass pounded hard. Andres enjoys every moment, to the point that he ends up cumming twice all over his body. For more Andres, see his FuckerMate model page.