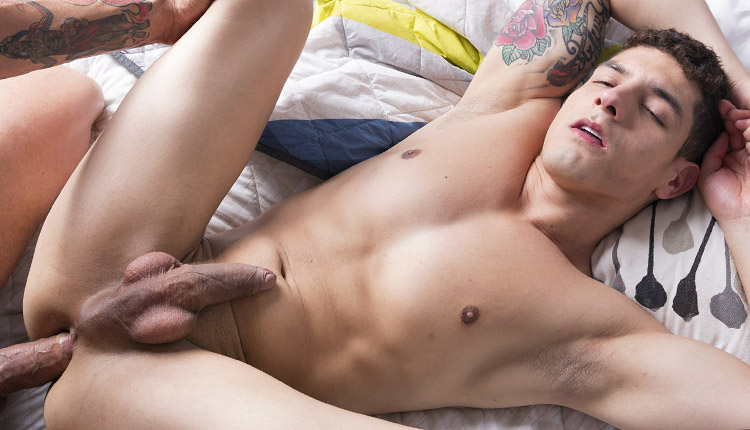 Bastian Karim nailed by Niko Demon
Niko bangs Bastian in a 'Fill Me Up' scene from FuckerMate.
The sweet bubble ass of Colombian twink Bastian Karim is irresistible for Brazilian top Niko Demon. He takes a taste of that juicy boy-hole while Bastian grabs the huge cock and gives his top the grandest mouth job. Karim swallows every inch, then opens his ass to let Nico stick his raw shaft deep inside. Such a bad boy deserves a big load and Nico fills him up until cum drips out of his well-fucked hole.