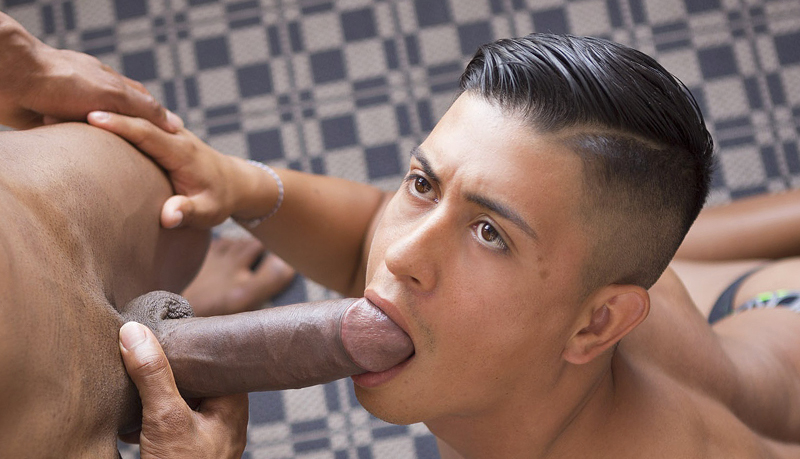 David Chacon fucked by Carlos Leao
David takes a dicking in 'Unforgettable Fuck' from FuckerMate.
David Chacon reaches Carlos Leão on the sofa and the Brazilian topmate takes care of David's asshole for a while. When Carlos' cock bounces out, David devours it and gets his mouth fucked hard. Carlos decides it's time for an unforgettable bareback ride, and his dick slides easily inside David's hole.