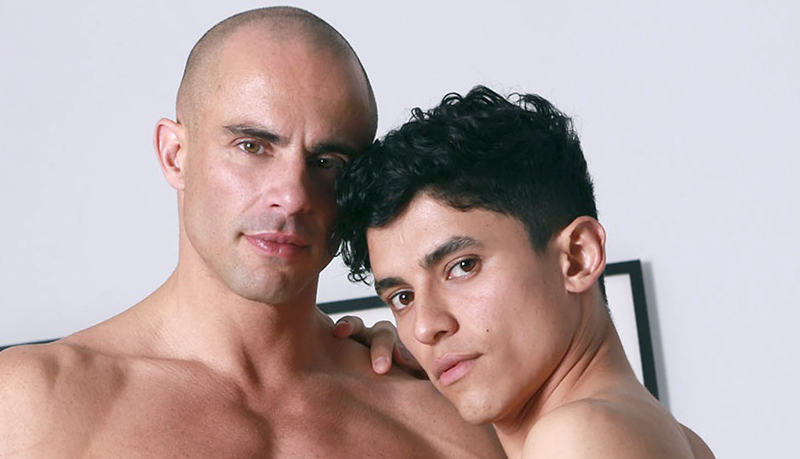 Joaquin Santana dicked by Diego Summers
Latino twink Joaquin is jabbed in 'Cum Upstairs' from FuckerMate.
Joaquin Santana takes Dutch stud Diego Summers' cock and swallows as much as he can manage. Then Diego discovers the beautiful boy-hole and concentrates on licking the sweet center. When Joaquin asks for a fucking, Diego pounds him so well that he just can't take it anymore and shoots a load of white juice all over himself.